Game News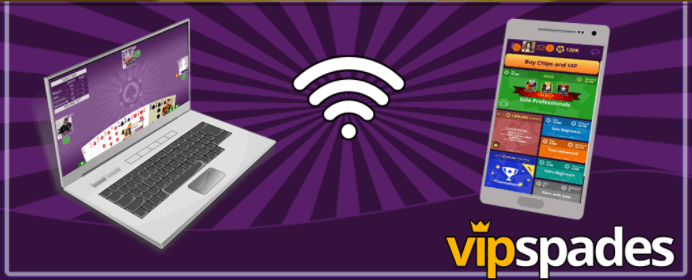 From ancient times to the internet
Do you know what is the history of the playing cards and card games? Traced back to the 9th century AD, it is assumed that they were invented during the Tang dynasty in Imperial China. A writer named Su E describes in his work a card game named "leaf game" that was played by Princess Tongchang and the members of the clan of Wei Baoheng. It is also known that there were cards during that time made with woodblock printing technology.
Since the dawn of time, people play games with cards all over the World. From China to Egypt, throughout Europe and even in the "New World", card games were always something with which people could successfully fight boredom. There are between 1,000 and 10,000 existing card games and their rules vary from place to place. Sometimes they even change so much that a new game is created. You can find a certain card game under too many different names depending on where in the world you are.
Throughout the years the ways in which the playing cards were made also changed. They've come a really long way until they achieved the look they have now. The first ever printed deck of cards represented a domino deck on which we could see all the 21 combinations of a pair of dice which has nothing in common with the cards we know today. Even their shape changed, as well as the way they were marked – with many distinguishing motifs like different pictures and symbols (The first suits were represented by cups, coins, swords, and polo-sticks). Based on the used suits, they fall into three categories: French, Latin, and German. The most popular deck is the French one. Its suits are portrayed as Hearts, Diamonds, Spades, and Clubs. Unlike the other two, where the cards are fewer, it contains 52.
Today you can play not only with a physical deck consisting of playing cards made of cardstock or plastic but with a virtual one too! You know what I am talking about! Online card games, of course!
Who loves playing online card games?
People always loved playing card games and everybody has played such at least once in his life. No matter if you want to play cards with friends or alone it is certain that you will find a game that you would love and have fun playing! There are so many games created out there, that there is no way that you won't be able to find one fitting your tastes! You just need to make a little research and learn how to play it! And what better place to do that than the internet?
The Internet is the best place where you can try new card games or search for the rules of the ones you have heard of. There is no need to look for someone that can explain them to you. You can just read them online and find an app or website where you can try what you have learned against bots or directly versus real people, depending on what the website that you have chosen to play at offers.
There are many websites that give you the opportunity to play free without even downloading them. Not only that but there are also many available apps for android as well as for iOS users. One of the main benefits of playing an online card game is that the only thing you need in order to do that is a computer/phone and Internet access. Thanks to that you can play no matter where you are and you always have someone to play with. You don't need to worry who to play card games with. Most of the online card game apps offer a multiplayer option and find you other passionate players that want to play it as much as you do.
Top 10 most played games at the moment
Considering how many different card games exist, there are some that everybody has heard of and knows. Here is a list of the top 10 card games:
Solitaire – a game with the help of which the time can past faster and you don't need to search for someone to play with as you can play it alone.
Spades – this is a game that has been created almost 100 years ago but become famous in the 90's. Fun, friendly and strategic, this is one of the most entertaining card games that you can play.
Poker – for those who love games with gambling, strategy, and skill. Often used by the players to gain money.
Bridge – Belote – Invented around 1920, this is one of the oldest traditional card games. It was popular before, it is now and it will probably stay one of the most played ones in the future.
Hearts – it is an "evasion-type" trick-taking playing card game for four players, although variations can accommodate 3–6 players.
Go Fish – this is one of the most popular games amongst children.
War – one of the easiest games that can be played. Perfect, if you want to teach a little kid the rank of the cards.
Crazy Eights – if you want to play a card game with more than four people this is the game for you, as it is for two to seven players.
Blackjack – one of the most widely played casino banking games in the world, the objective of which is not to beat the other players but the dealer.
Rummy – it is a group of matching card games notable for similar gameplay based on matching cards of the same rank or sequence and same suit.
Find more exciting card games from all around the world on our special page.
On the chart below you can see on average how many people search for those card game online every month.
1,540,000 people monthly search for Solitaire.
313,000 people monthly search for Hearts.
139,000 people monthly search for Spades.
118,000 people monthly search for Blackjack.
116,000 people monthly search for Poker.
29,000 people monthly search for Rummy.
22,000 people monthly search for Go fish.
12,000 people monthly search for Crazy eights.
8,000 people monthly search for Belote.
3,000 people monthly search for War.