VIP Spades update – Introducing brand new game + more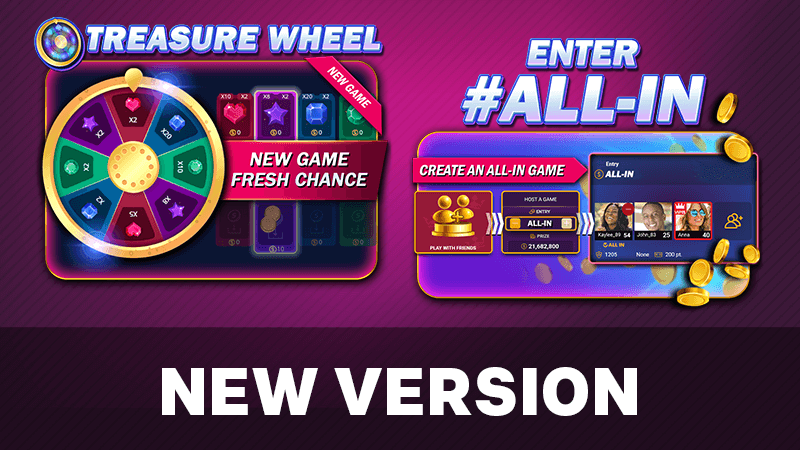 1. Treasure Wheel – your new obsession
Are you feeling lucky today? Try our new game: Treasure Wheel!
The rules are simple, the thrill is guaranteed!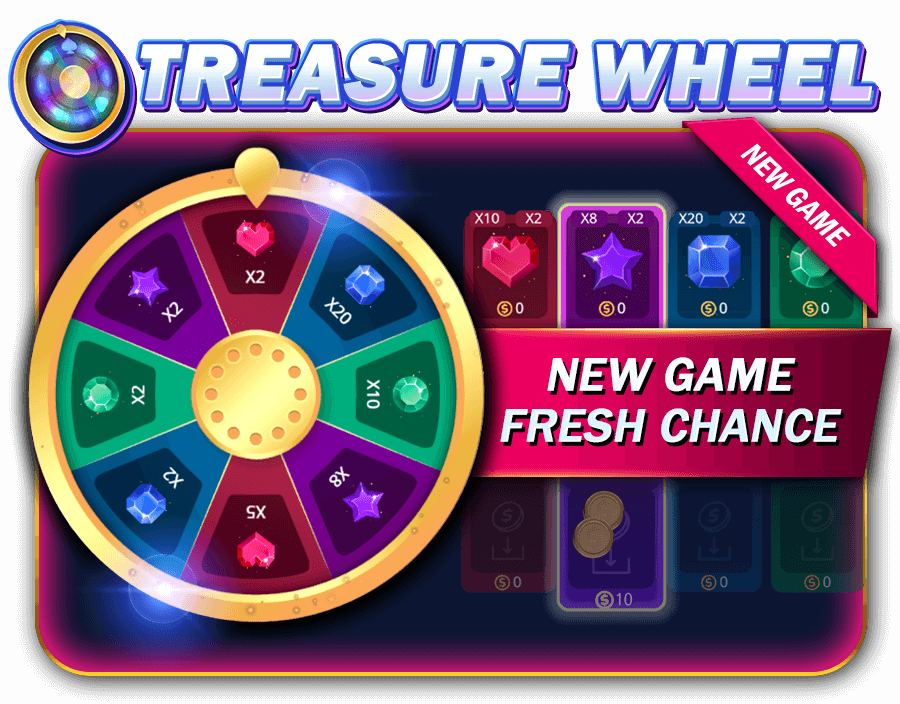 The treasure wheel has 8 sectors – each color is repeated twice. Sectors have different payouts. The minimum is x2 of the bet made – four sectors pay that amount (1 for each color available). The other 4 sectors give better profit – respectively x5, x8, x10, or x20 on the bet made. Before each rotation, the higher payout sectors are determined at random.
Hurry up to choose a sector and bet on it. You can also bet on more colors at once. Placing a bet is done by tapping on the field of the respective color. The amount of the bet is determined by the chip you have selected.
2. New option in the "Play with friends" room
Now you can create an "ALL-IN" game.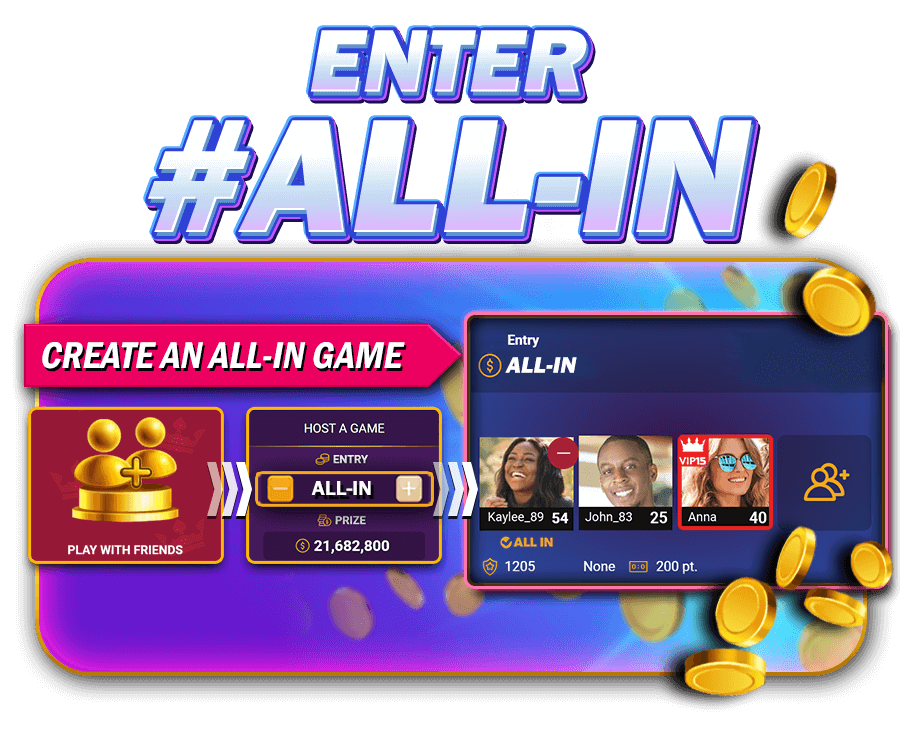 You will find an "all-in" option by entering the Play with Friends room and choosing the last entry fee. You can bet all of your chips if you have at least 1,000,000. The prize will be calculated automatically based on the number of chips you bet. Please note that in this room only you will be "all-in". The other players will play with the same entry fee as you, and will not have the option to bet all of their chips.
Are you ready to bet EVERYTHING?
3. The Wheel of Fortune is back!
The Wheel of Fortune is available again!
Earn free chips every day by spinning the wheel.
4. Private chat improvements
Pin a conversation at the top – to mark that a chat with a particular user is important to you, click the three dots under the user name and select the Pin option. This chat will stay on top until you use the Unpin option.
Mute a user – click on the three dots under the user name and select the Mute option. You will no longer receive notifications for messages from this user.
5. Know where your friends are currently playing
At the top of your friends list are the names of your friends who are online. If they are currently in a game, you will see the name of the game they are playing written next to their username.
♦ ♦ ♦ ️️ ♥ ♥ ♦ ️️ ♥ ♦ ♦ ♦ ♣ ♥ ♦ ♦ ♦ ♦ ♦ ♦ ♦ ♦ ♦ ♣ ️️ ♦ ♦ ♦ ♦ ♣ ♣ ♣
If you have any questions, please do not hesitate to contact us at
[email protected]
. We'd love to hear your feedback!
Thank you for being part of the VIP Spades community!