Home » VIP Spades Subscriptions
VIP Spades Subscriptions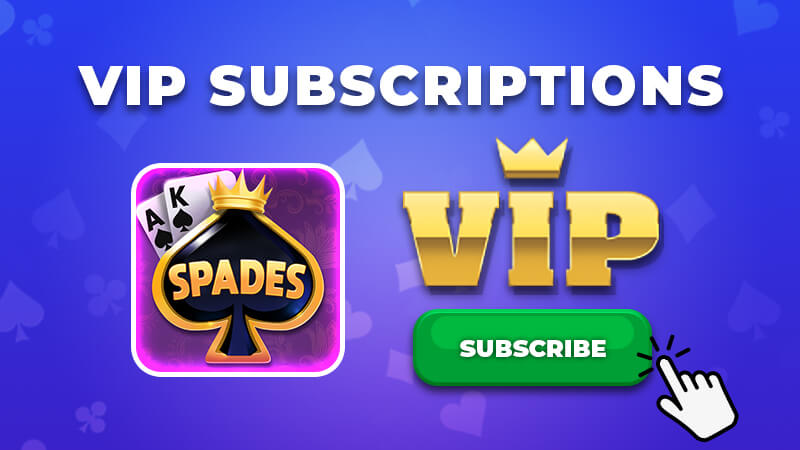 Enhance your daily Spades experience with VIP Membership
Are you still not a VIP Player? Come and join the VIP Community.
VIP Memberships include all the social features in the platform, special VIP offers, bonuses for your in-game purchases, and additional benefits.
By subscribing, you agree to your subscription automatically renewing each month until it is manually disabled.
Click the VIP button in the game store to begin.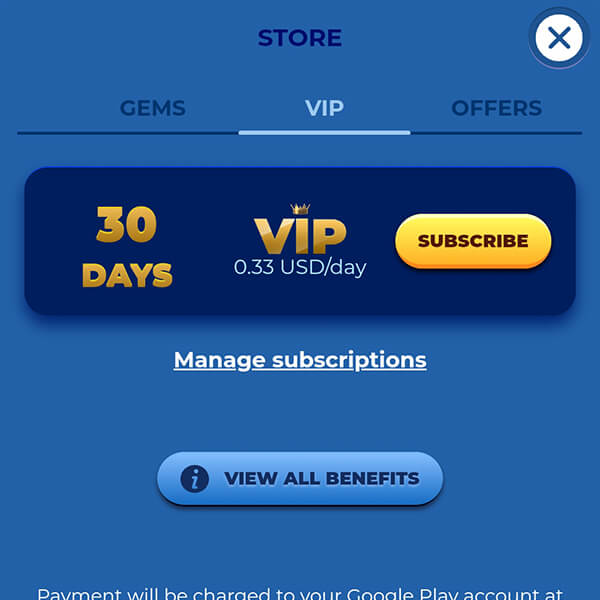 If you are a new player in VIP Spades, you should enter the in-game store and you will see the shortcut to start your subscription. There you can see the available subscriptions. When you pick your subscription then you must choose your payment method to purchase your VIP membership.
Note: You can manage VIP subscriptions only from your mobile app.
Your VIP Days are added to your existing subscription.
If you subscribe before the expiry date of your membership, the new VIP Days will be added to your existing ones.
The New VIP Subscriptions are designed to help you have fun the most out of every minute you are in VIP Spades.
♦ ♦ ♦ ️️ ♥ ♥ ♦ ️️ ♥ ♦ ♦ ♦ ♣ ♥ ♦ ♦ ♦ ♦ ♦ ♦ ♦ ♦ ♦ ♣ ️️ ♦ ♦ ♦ ♦ ♣ ♣ ♣
If you have any questions, please do not hesitate to contact us at
[email protected]
. We'd love to hear your feedback!
Thank you for being part of the VIP Spades community!