Home » VIP Spades 3.6.1 – New Version
VIP Spades 3.6.1 – New Version

Hello, Players! We are proud to announce our newest update to VIP Spades.
Here you can read what's new:
1.Moderate topics in the general chat
Our newest update brings lots of changes to Global Chat. From now on:
The creator of the topic can delete the messages of the users that participate in it. If a message is deleted, it cannot be recovered.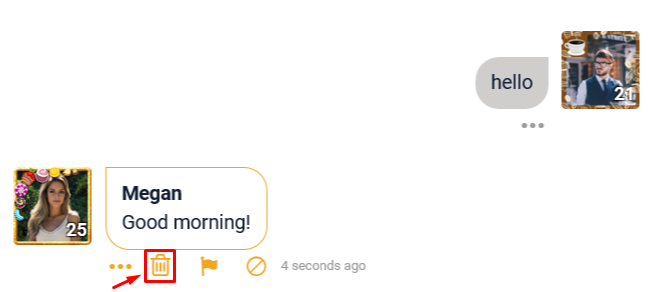 Each user who creates a thread has the option to kick out another user who has written in it. This way the user won't be able to write in the thread anymore, but they will still be able to read it or delete their own messages.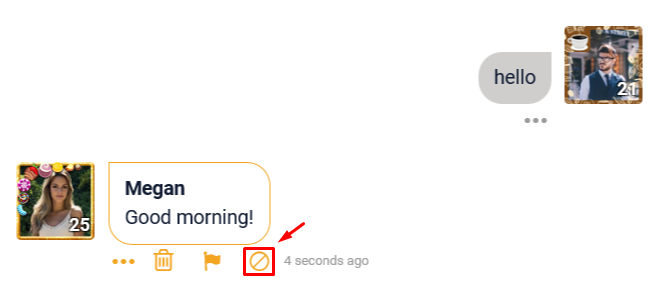 This can be done from the "Block" button, which is visible under each message of the users in the thread. This button is visible only for the creator of the thread.
2. New options for sending messages in the Global Chat
Next to the chat box you will see two new buttons.

They function as follows:
When you select the left button, you will have the option to upload a photo from those available on your device's local storage.

When you select the right button you will have the option to send an emoji.
The emojis from which you can choose are the same as those you use while playing. Just like in a match, any emojis that you've rented from the store are available for use in the global chat now.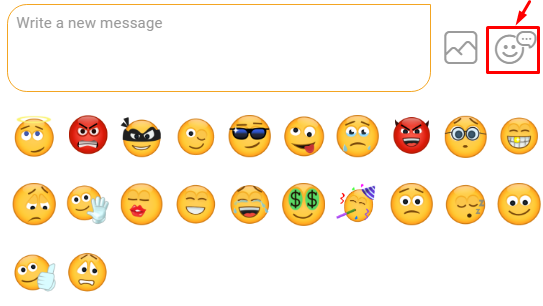 3. New Invitation to Custom Games
You can now share invitations to Custom Games you host directly in the Global Chat.
To do this, after hosting a game, click on the button to invite friends.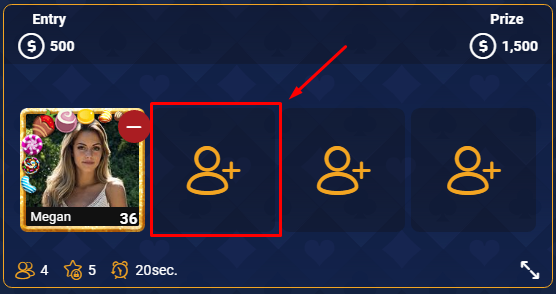 Then go to the Share tab and select the "Share in chat" button.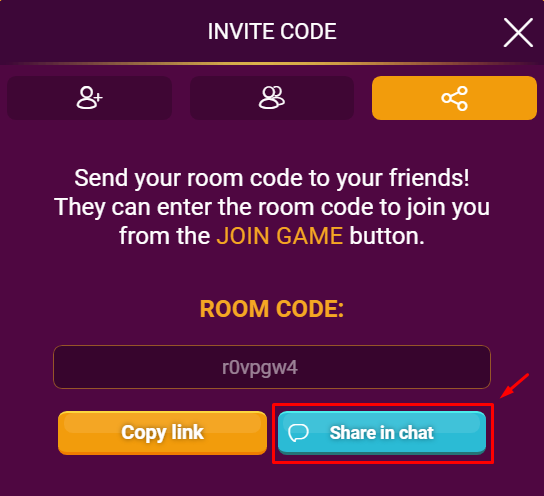 You have two options. You can share the invitation in an existing topic or open a new one.
The invitation will contain information about the game, the entrance and the prize.
When you see an invitation, just press the "Join" button and you will join the game.
The player who joins first sits in the first vacant seat. In case you want your friend to take a certain seat, invite them first before sharing the game in a topic.
If the game has already started or has been destroyed, the users in the chat will not be able to use this button.
4. Tournament Statistics
Also, if you open the "Statistics" tab in your account (or another player's) you will see that, in addition to the statistics for normal games, there are now statistics for tournaments.
They show how many times you have won first place in a tournament and are displayed separately for each type of tournament. If you restart your statistics for a game, those for the tournament to that game will be also reset.
♥️️ ♠️️ ♦️ ♣️️ ♥️️ ♠️️ ♦️ ♣️️ ♥️️ ♠️️ ♦️ ♣️️ ♥️️ ♠️️ ♦️ ♣️️ ♥️️ ♠️️ ♦️ ♣️️ ♥️️ ♠️️ ♦️ ♣️️ ♥️️ ♠️️ ♦️ ♣️️
If you have any questions, please do not hesitate to contact us at [email protected] We'd love to hear your feedback!
Do not forget to follow our FB page to learn about all the news related to VIP Spades -> https://www.facebook.com/vipspades/
Еnjoy your games!
VIP Spades Team