Home » Halloween Competition
VIP Spades Invites You to an Unforgettable Halloween Competition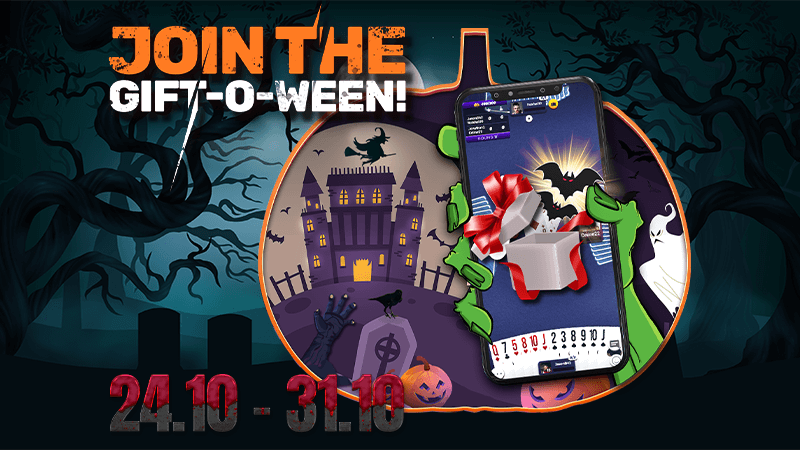 In this magical and fun-filled season, VIP Spades has a special challenge for all our dedicated players! We invite you to take part in our weekly Halloween competition, which will take place between October 24, 2023, and October 31, 2023. Get ready to showcase your skills and enjoy the festive atmosphere of the holiday!
About the Halloween Competition
The aim of this challenge is to send as many virtual Halloween-themed gifts on our gaming platform as possible. The more gifts you send, the higher your chances of winning!
How to Participate
Competition Period: October 24, 2023 – October 31, 2023
How to Send Halloween-Themed Gifts:
1. Access the VIP Spades platform.
2. Navigate to the "Gifts" or "Special Events" section to find Halloween-themed gifts.
3. Choose a themed gift and send it to another player in our community.
Fabulous Prizes
At the end of the competition, we will designate 3 winners who have sent the most Halloween-themed gifts. These lucky individuals will receive special tokens to play on the VIP Spades platform. With these tokens, you'll have more fun and enhance your gaming experience.
The prizes include:
1st place – 700,000 chips
2nd place – 500,000 chips
3rd place – 300,000 chips
Don't forget to share this challenge with your friends and invite them to join the competition. The more, the merrier, and the competition becomes more interesting and fun!
Terms and Conditions
To participate in the Halloween competition, you must adhere to the following conditions:
You must have an active account on the VIP Spades platform.
Send Halloween-themed gifts during the competition period.
Winners will be selected based on the number of gifts sent.
Make sure you follow the rules and enjoy our Halloween competition in a fair and fun manner.
It's time to get into the holiday spirit and participate in this extraordinary Halloween competition! Send as many themed gifts as you can and have a chance to win fabulous tokens to enjoy our VIP Spades game.
Let the fun and unforgettable holidays begin!
If you have any questions, please do not hesitate to contact us at
[email protected]
. We'd love to hear your feedback!
Thank you for being part of the VIP Spades community!