Home » Record Competition
Guinness World Records Day Competition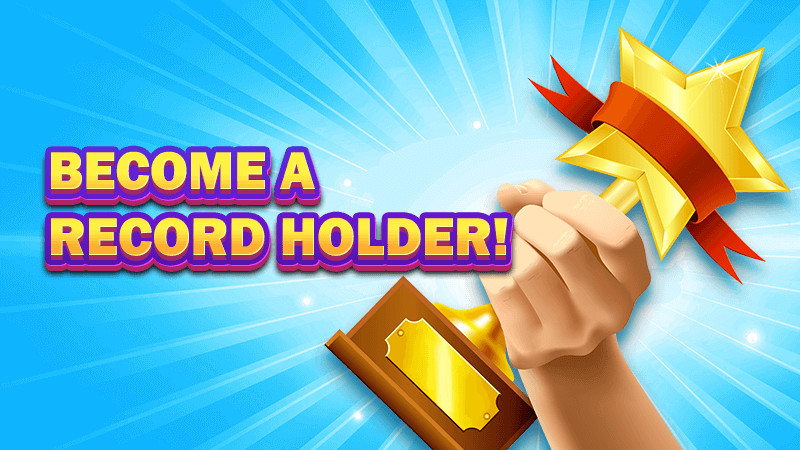 Prepare to be a part of a remarkable Guinness World Records Day! Starting on
November 16th to November 19th, VIP Spades is hosting the Long Weekend Matchmaking Competition
. It's an opportunity for card game enthusiasts to attempt to break the world record for the most games played.
The goal is to play as many games as possible within the stipulated time frame, and the record-breaking attempt will be a test of skill, determination, and teamwork. So, get ready to set the bar high and become a world record holder in Spades!
The Rules
To be a part of this historical event, here is what you need to do:
1. To enter the Guinness World Records Day Competition, you must play in the PROFESSIONALS room in the Spades Pairs lobby.
2. Keep playing games, and remember that every match counts towards the world record attempt.
3. Play as many games as you can! It doesn't matter if you win or lose. What matters is the number of games played in the PROFESSIONALS room. Unique moments and unforgettable experiences are guaranteed.
Keep track of the number of games you've played to ensure you don't miss out on any potential records.
Only Spades Pairs games in the PROFESSIONALS room count.
The Prize
The lucky winner who plays the most games between November 16th and November 19th will receive the grand prize of 200 000 chips, a custom color of their choice, and a unique "Record Holder" frame.
The World Records Competition promises an unforgettable experience and a chance to etch your name in the annals of history.
So, mark your calendars for November 16th to 19th, 2023, and join the world's best Spades players in a quest to set a new world record.
Don't miss out!
If you have any questions, please do not hesitate to contact us at
[email protected]
. We'd love to hear your feedback!
Thank you for being part of the VIP Spades community!