Home » Recent Changes and preview notes
Recent Changes and preview notes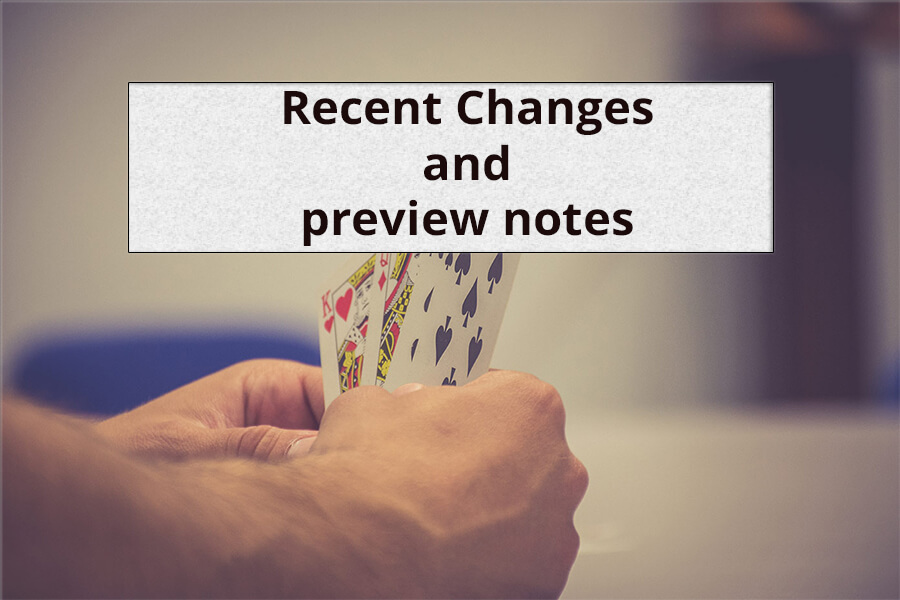 We received a ton of messages, asking why was the daily bonus brought down. The answer is that two weeks ago we ran promotion. We give new players a trial VIP Status and increased registration bonus. While this was awesome for the new players, we wanted to reward current players for being loyal.
We increased the daily bonus to express our gratitude towards you, our players, for being here. This was in line with the new players benefits.
This promo has passed and new players aren't given higher registration bonuses. To balance this, we also brought the daily bonus down.
We, as a developer, are always learning new things about the community and the game itself. This time we learnt that promotions like that should be explained better in a blog post and as a sticky message.
What to expect in v1.29:
The biggest news is that we're removing the "Play with friends" room! This will make room to add the new "Tournaments" lobby!
You will be able to choose a 8 player 2-round tournament or 16 player 3 round tournament!
Additional features in the Custom Games lobby:
-Options to disable or enable Nil
-Options to disable or enable Blind Nil
-Options to set a Turn Limit for the game
We are also making grand changes to the SOLO room! Stay tuned – we will release another post when the version is closer to its release!
If you have any questions or need support – contact us at [email protected]